BERKLEY RESIDENCE EXTERIOR
Daryl Reed has a keen sense of color but was overwhelmed to paint the exterior of her historical home in Berkley. In her west facing living room, we proved the power of full spectrum paint. As the sun set, the color mixed with black and gray died on the wall, while the full spectrum pain just shifted hue.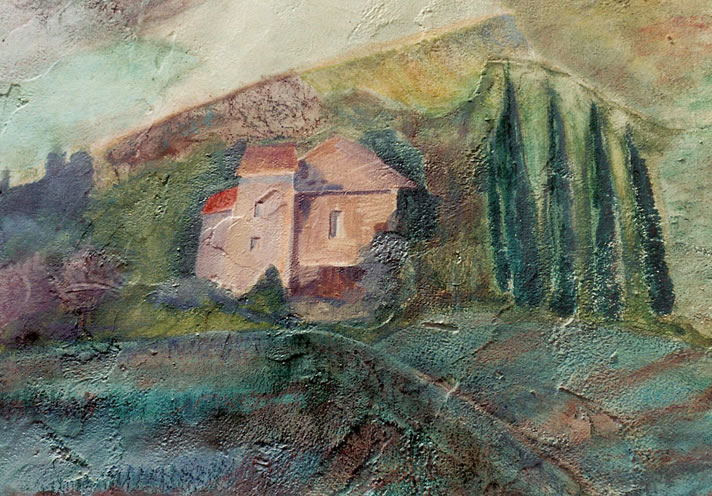 "We didn't know what to do with the orange cabinets!"
Barbara Hamerick and her husband John were remodeling their kitchen in San Leandro, Ca. They didn't know where to begin. They had ordered maple cabinets in which the color was less natural wood stain and more prismatic color. I wanted to balance the warm cabinets with the cool stainless steel appliances. I chose deep gray-green countertops to bridge the orange tone of the cabinets and wall color with the stainless steel gray. I also repeated the arch design element in the fan and pulls with a focal window.